This is a Journey of Epic Proportions
The Great Indian World Trip is a journey of two guys who beat all odds to live their dream of driving all around the world in their own car. Tushar and Sanjay spent 2 years planning the journey and even after failing to secure enough money, they still decided to go ahead. Incredibly, help kept coming along the way and bit by bit, slowly and steadily they continued progressing and finally after 15 months, they realized their dream of driving 90,000 km through 50 countries in 6 continents !
Their journey makes for an incredible story of cultures, languages, places, food, fun, difficulties, challenges and above all the struggles that they faced on this one of a kind journey. They stayed hungry but made sure the fuel tank was always full. They created a Guinness World Record in Australia, drove from Ushuaia – the southern most city in the world in Argentina to Dead Horse – the northern most point of Alaska. They ate Guinea Pig in Peru, Crocodile & Ox Balls in Africa, Kangaroo in Australia & many more delicacies in different corners of the world. They learned Tango Dance on the streets of Argentina, drove on the Death Road – the World's Most Dangerous Road in Bolivia, spent time with Billionaires in Africa and many more such incredible experiences on their 15 month long journey.
Their journey was telecasted on Discovery channel to bring its viewers the sights, sounds and cultures of people across the world.
.
Asia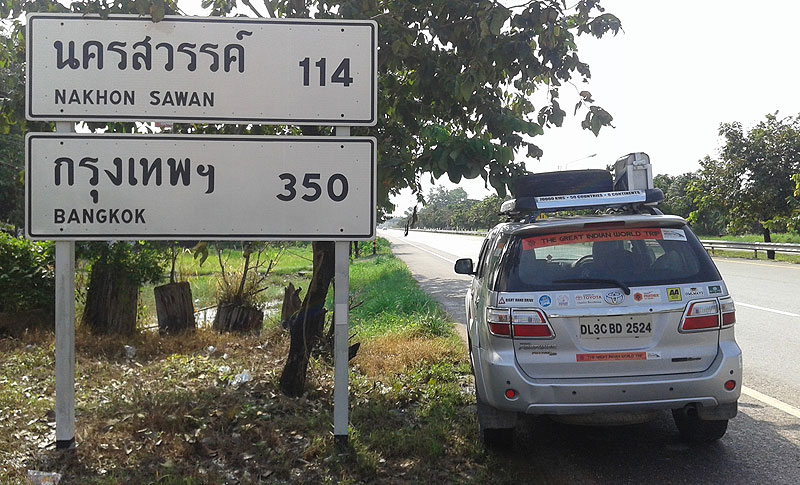 Our epic journey started from India Gate, New Delhi. We crossed the Indian border and drove through Myanmar, a hidden gem in the sub-continent that was till only a few years ago closed to tourists. From Myanmar, we drove through Thailand and Malaysia before concluding our Asia leg in Singapore.
---
Australia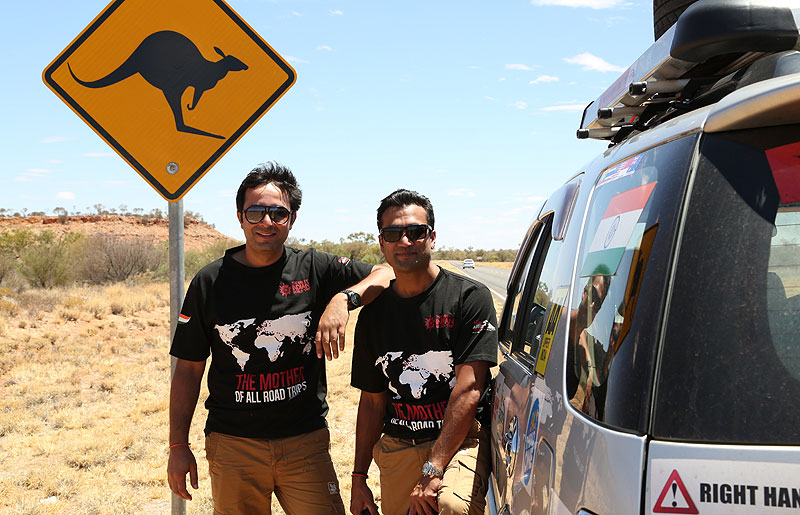 We shipped our vehicle to Australia where we drove more than 17000 the entire continent. We are proud to share that we also created a Guinness World Record in Australia for driving the longest distance in one country.
---
Africa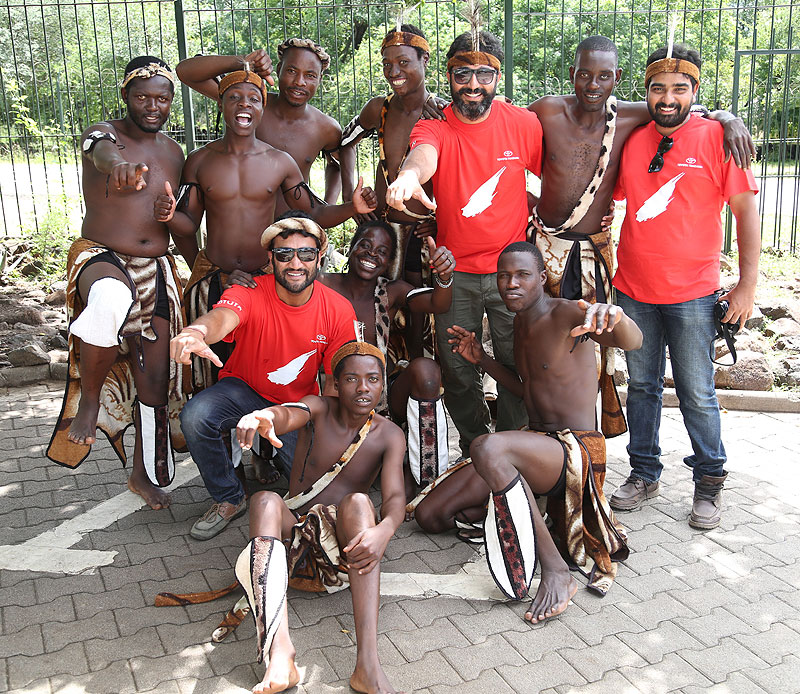 After shipping our car from Australia to Mombasa, Kenya we drove all the way from Kenya to South Africa covering Tanzania, Malawi, Zambia and Zimbabwe on the way. The African odyssey concluded in Cape Agulhas, the southernmost tip of the African continent
---
South America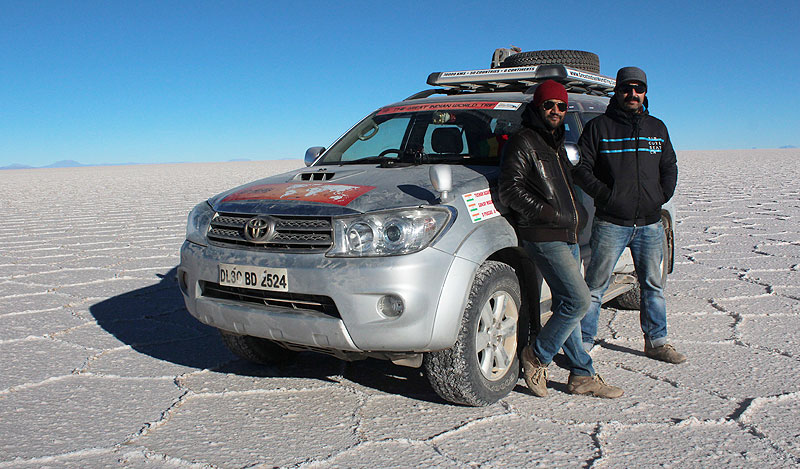 Our vehicle was shipped to Buenos Aires from where we drove to Ushuaia, the southern-most city in the world. From Ushuaia, we took the Pan American highway and drove all the way up to Mexico crossing Argentina, Chile, Bolivia, Peru, Ecuador, Colombia, Panama, Costa Rica, Nicaragua, Honduras, El Salvador and Guatemala. The journey took us through the Death Road in Bolivia, rated as the Worlds' Most Dangerous Road!
---
North America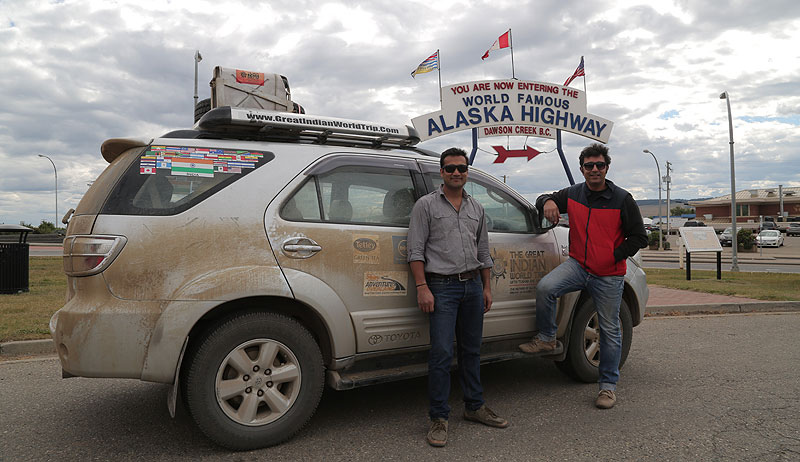 We crossed the Mexico-US border and drove through 18 states in the United States. We Grand Canyon, Las Vegas, Hollywood, Seattle, Tennessee, Philadelphia, Mount Rushmore, Yellow Stone National Park and Canada before we reached Deadhorse in Alaska, the northern most tip of Alaska where we were greeted by the Northern Lights! Our North American leg was concluded in the Big Apple!
---
Europe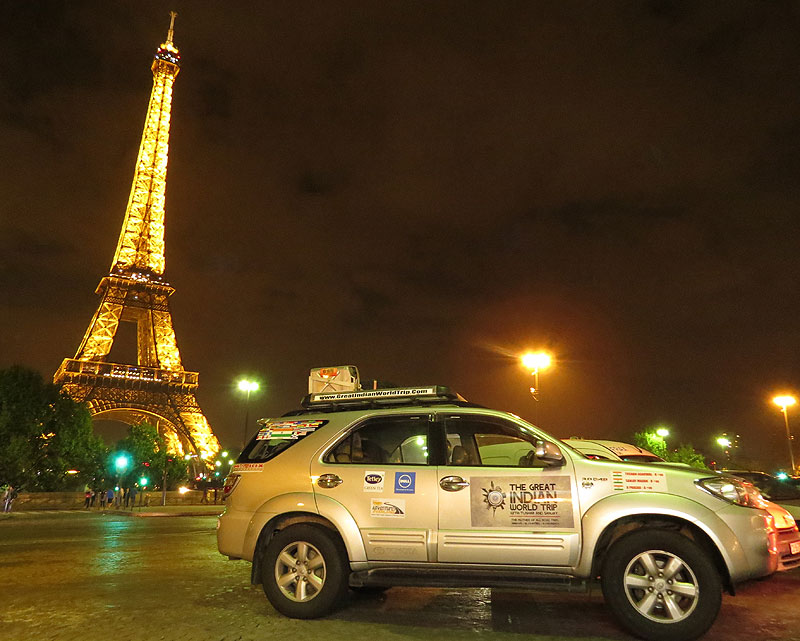 From New York, we shipped our car to UK and drove all the way up to John O Groats, the northern most tip of United Kingdom. We drove south to London, crossed the English Channel and entered mainland Europe. We covered 23 countries in Western and Eastern Europe before we reached Turkey, the 50th country of our 15 month long journey.
Click here to check The Great Indian World Trip website.