Introduction
Tushar Agarwal has made it his life quest to see the world and meet its people by road . It all started when he decided to drive from London to Delhi and created a unique National Record by becoming the first Indian to do this journey in modern times .
This journey inspired him to give up a successful career in IT, a comfortable life in London and move back to India to pursue his
passion . Travelling thus from the southernmost tip of South America to the northern most tip of Alaska, driving along the remote highways of African countries, clocking the longest distance driven by anyone in Australia to becoming the first civilian to reach Mana Pass , the highest motorable road in the world, he has accomplished many such feats both at home in India and internationally .
Over the last 5 years, Tushar has created 15 National and International Driving Records . He successfully executed the Great Indian World Trip , a journey by road in 50 countries and 6 continents covering 90,000 km, has written and published 2 inspiring books , hosted a travel show on Discovery Channel, driven in over 80 countries and accomplished all this while establishing Adventures Overland , one of the first self – drive adventure travel companies in India, that provides a great platform to travellers to live their own dreams by going on cross country driving expeditions worldwide .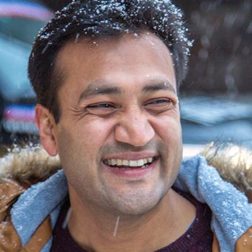 Invite Me
Books & Columns
Author of the travelogue titled "Road Affair", a book on 4 epic journeys covering 30 countries and 3 Limca Book of Records. The book is available all over India at all major book shops and online stores.
Author of the travelogue titled "The Great Indian World Trip", a book on a round the world journey covering 50 countries, 90,000 km in 6 continents. The book is available at all government libraries and major book shops and online stores.
Former fellow at the Royal Geographic Society, London. Recognized and featured on National Geographic as a Nat Geo Explorer to inspire young people from India to take the road less travelled and follow their dreams.
Tushar has written many columns on adventure travel for Times of India, Hindustan Times, AutoCar magazine, The Motorist, High 5, etc.
Commendations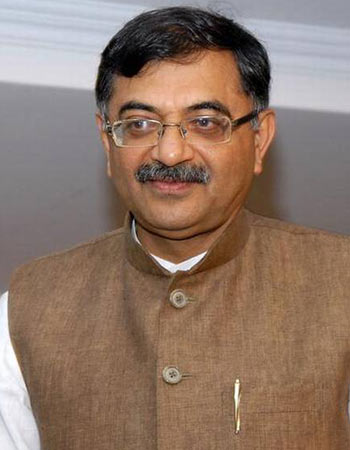 MR. TARUN VIJAY
Hon. Member of Parliament
"Tushar's Road Affair is an incredible saga of grit, vivaciousness and amazing driving force that makes the reader traverse these pages unstoppably. A must read for those who believe in life."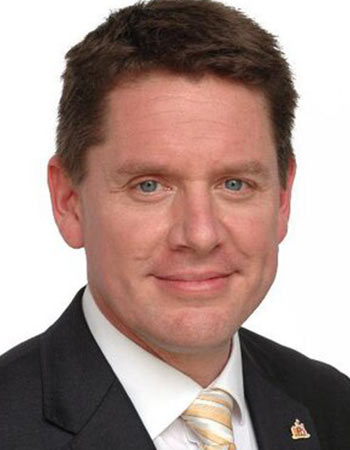 MR. STEPHEN YARWOOD
Lord Mayor, Adelaide, Australia
"It was incredible to see a New Delhi registered Toyota Fortuner parked right outside the Adelaide Town Hall. Hearing your tales from the road, the incredible places you have seen so far and the challenges you are facing is an inspiration for all adventure enthusiasts."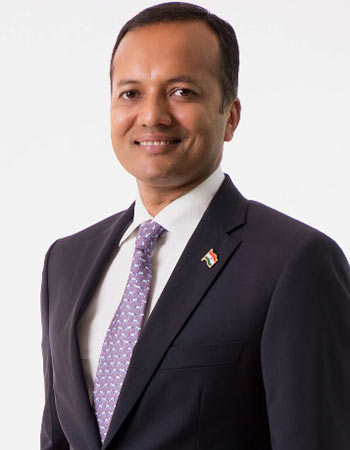 MR. NAVEEN JINDAL
Chairman Jindal Steel & Power, Hon. Member of Parliament
"An Inspiring story of a young Indian who followed his dreams, chalked his own path and made his country proud. Tushar's "Road Affair" is an incredible journey that will surely give the readers' sleepless nights thinking about their own dreams and how to go about accomplishing them."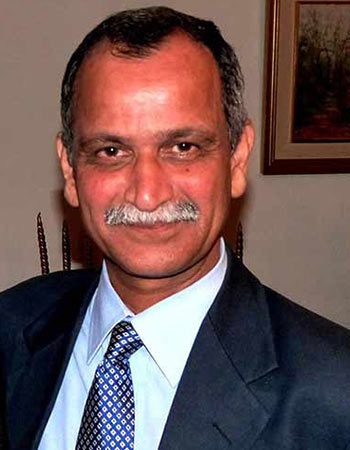 Mr. Amarendra Khatua
Indian Ambassador, Argentina
"Traveling promotes a deeper and greater understanding between people and cultures of different countries of the world in a way which is incomparable. The Great Indian World Trip undertaken by Tushar and Sanjay is a great example of this. They represent the new generation of the free-spirited and intrepid Indian explorers. An account of their fascinating journey across the world will not only make for a captivating reading but also inspire young Indians to embark on adventures of their own."
MR. ANIL WADHWA
Secretary (East), Ministry of External Affairs, Govt of India, Former Indian Ambassador, Thailand
"I am happy to note that the team of Great Indian World Trip have decided to record the experiences of their travels through 50 countries and 6 continents. Their account will provide inspiration to many free-spirited young people and will also make this publication an interesting read. I wish them all success in the publication of "The Great Indian World Trip"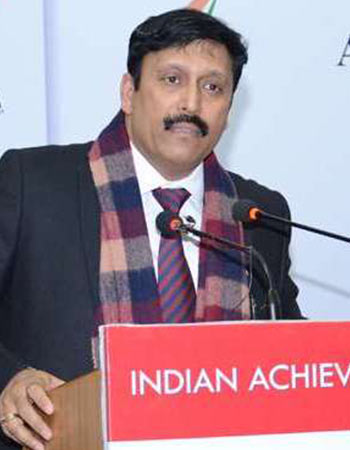 Mr. Jyoti Kalash, IAS
Resident Commissioner of Nagaland
"This book has the potential to motivate any reader to try their hand at driving across borders. It has generated so much interest in me that now I can't stop myself from going on such journeys. No one can feel any discomfort, even on a bumpy ride, when Tushar is driving, which I have experienced when both of us were together in the 2nd ASEAN-India Car Rally 2012"
Testimonials from Self-Drive Community
Tushar was a pioneer when it came to travelling from UK to India. His trip infused a sense of pride into every Indian living abroad and I was one of them. Now I am doing this journey www.glasgow2goa.com, a big thanks to Adventures Overland for planning everything for me. I would be proud to add another feather to their illustrious cap.
Your guidance was like a trigger that sparked within us the confidence, that we will be able to make it. Not just that, your book, the 'Road Affair' was like a ready reference material that answered most of our questions while preparing for this ambitious project. We can only thank you for the inspiration you have given us.
Thank you for the meticulous planning done by you, but trust us no words can express the feeling of triumph and adrenaline rush that we experienced while on this trip. We now feel that we should have met you at-least 5-6 years earlier, that's how we would have traveled half the world by now and would have amazing stories and experiences to share with others